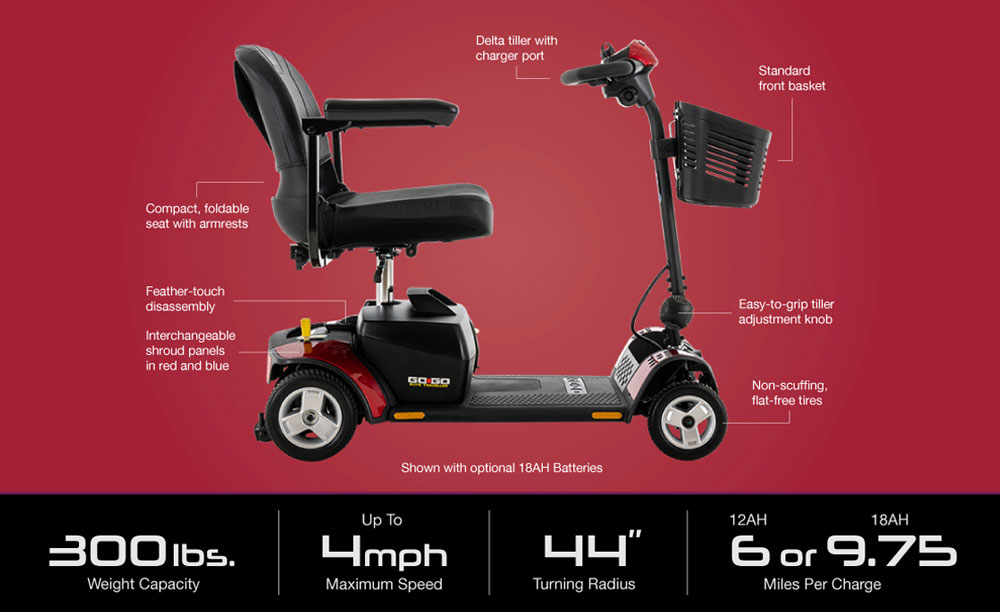 Key advantages to a versatile scooter made for frequent traveling
Gone are the days in which lessened mobility meant traveling days for you and/or your loved one were put on hold, or worse, over for good.
Scooters designed specifically to accommodate travel have helped fix that problem.
Here are some benefits to using the sort of travel scooters you can acquire from Tri-State Mobility:
The majority of wheelchairs – both traditional and power chairs – are simplistic in their function and aren't designed for the different types of land they may encounter when you are out and about. Travel scooters, however, are specifically created for wherever you want to go, be it on the well-traveled path or off-road.
Because of this – the expectations you would have for such a piece of equipment, and its point – travel scooters have to be durable. These are designed for exactly that. Early-model travel scooters were admittedly somewhat rudimentary and unwieldy, but that is not the case with the latest editions.
Ease of access. It standsto reason that if one has mobility challenges, in many if not most cases that would also make it difficult to set up the equipment to fix those. That is not the case with travel scooters, which are designed to be easy to operate and move around. Most are foldable so they can be transported with you as and how you travel.
As you go about the process of picking which travel or mobility scooter would best serve your needs, here are some words on the best way to do that.
Here is a look at how scooters can help owners gain back their mobility, and within large measure, their independence.
And here is some information on how to get a vehicle lift to help move around your scooter.
Contact us any time to get the process started of getting yourself back on the road!