Your "go-to" for all
your mobility needs
Ashland, KY

We have been proudly serving the KY-WV-OHIO Tri-State for the past 20 years!

Open Monday-Friday: 9 a.m. to 5 p.m.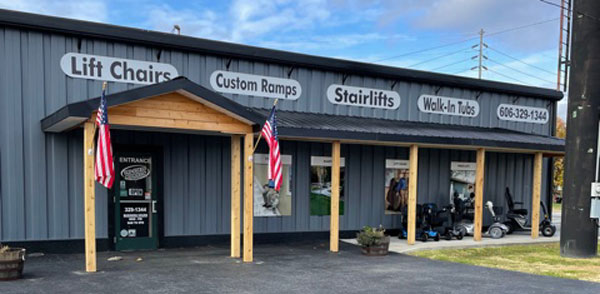 Tri-State Mobility
Stay-In-Your-Home Solutions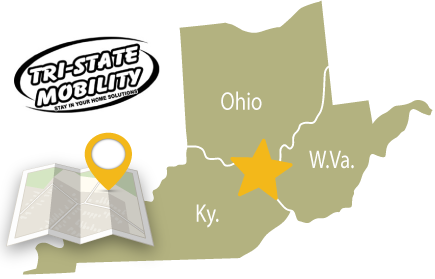 "My sister had her leg amputated before Christmas, she had previously had the other one amputated. She no longer felt safe on a scooter and needed something more stable and comfortable enough to sit in all day. The staff went out of their way to find something that would meet her needs and our budget. I was able to get her what she needed and she has never been happier. I would recommend Tri-State Mobility to everyone."
"Tri-State Mobility has been a one stop shop for all of our needs for our mother. They made it very easy and gave us guidance along the way. Also installation was quick and professional! Highly recommended – 5 stars!"
"Tri-State Mobility has done work for me in the past. I have purchased handicap items from them for my bath. I will definitely use them again. They are knowledgeable and provide great service."
"I am a satisfied customer of Tri-State Mobility, their employees are always friendly, courteous and prompt."
Interested in a Product?
We'd love to have a conversation with you. Our contact information is below!
Tri-State Mobility

We look forward to hearing from you! Please feel free to reach us by any means made available in this section.
Contact us directly
ASHLAND OFFICE:
712 Winchester Ave., Ashland, KY
Send us a message
Just use the form on this page.