Your "go-to" for all
your mobility needs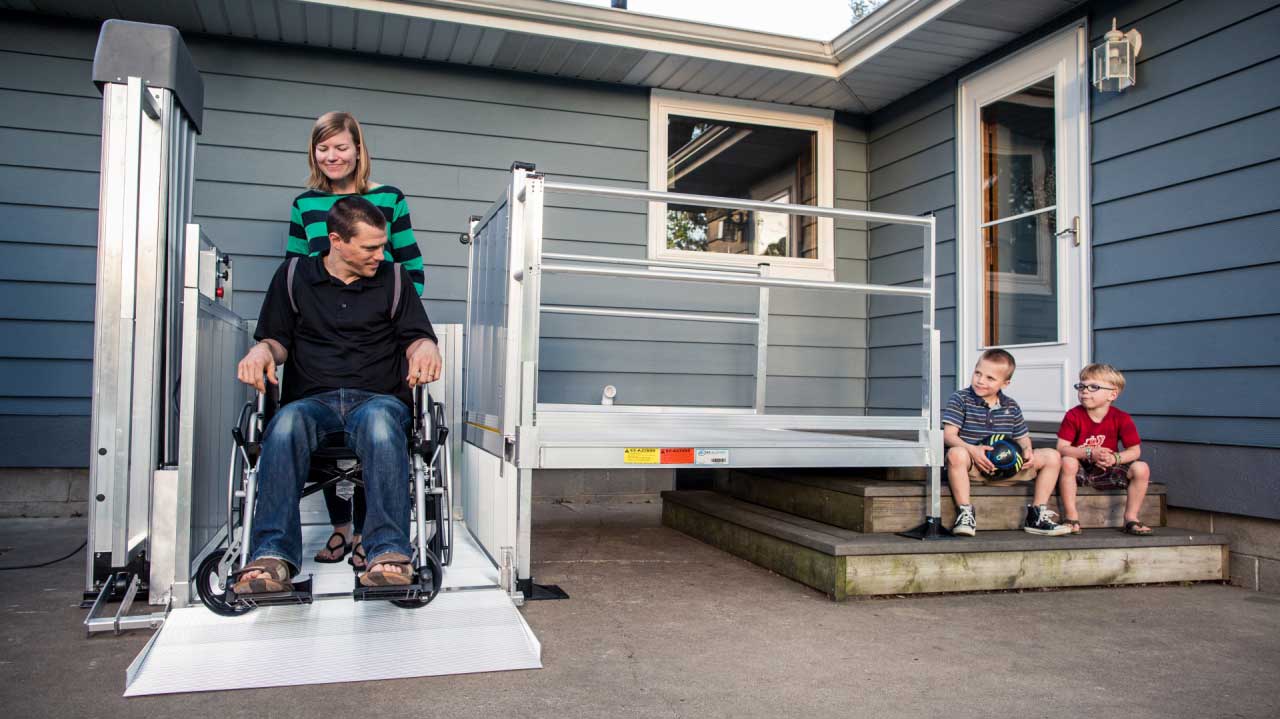 With a very small footprint these lifts are used most commonly for difficult entrances like tight pathways and high porches that may not offer enough space for a ramp. Porch lifts offer a safe alternative to ramps that may not be sloped accurately for the use of a particular mobility device. For those individuals who do not have the stamina to travel up and down a longer ramp, a porch lift may provide the perfect solution. Strong, durable, and reliable, our platform lifts are virtually maintenance free indoors or out. Enclosed porch lifts provide vertical access indoors and out. Indoors they offer a self-contained, neater appearance; or use outdoors for weather protection. Either way, the ready-to-install design save installation time and does not require modifications to structures or landscaping.

A temporary porch lift can be the perfect solution for churches, schools, community centers, and other locations that need an access solution for one occasion, sporadically, or a short period of time. Make your event accessible to everyone. Whether you are planning a festival, conference, committee meeting or sporting event, a portable platform lift can be a part of your accessibility plan. This allows individuals that rely on the use of wheelchairs, scooters, or other assistive devices a safe and comfortable method to access needed areas of the facility easily. The portable lift is lightweight and sits on wheels that can be unlocked for easy transport. This allows the portable lift to be moved to and from multiple locations or stored away when it is not in use.
Interested in a product?
We'd love to have a conversation with you. Our contact information is below!
Tri-State Mobility

We look forward to hearing from you! Please feel free to reach us by any means made available in this section.
Contact us directly
ASHLAND OFFICE:
712 Winchester Ave., Ashland, KY
Send us a message
Just use the form on this page.