Your "go-to" for all
your mobility needs
Aluminum Modular Ramps or Custom Wood Ramps
Whether you or a family member are dealing with a mobility challenge, installing a module ramp or custom wood ramp can provide a safe and independent lifestyle.
Ramping can assist in easier transfers to/from a vehicle or quicker exit in case of an emergency. It is important, however, that several factors be considered when installing these ramps.
The safety and functionality of the ramp can be greatly impacted if some basic factors are not considered such as slope, mobility device, landings, and ramp dimensions. That is where we can assist. Let our knowledgeable team design the ramp that best suits your specific needs and budget as well as assures your safety.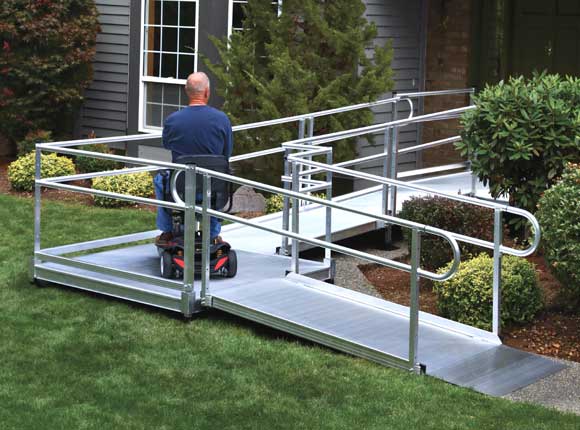 For use indoors or outdoors the Transitions threshold ramps, mats and plates are the perfect solution for creating a smooth transition over doorway thresholds or raised landings. This simple solution can reduce the potential for trips, falls and dangerous situations for wheelchair, scooter, walker, and cane users. The Transition product chosen can be installed for temporary or long-term use.
Interested in a product?
We'd love to have a conversation with you. Our contact information is below!
Tri-State Mobility

Unlike our competitors we don't contract out our construction projects for your home solutions. We offer personal service with a strong construction background, handling your mobility projects from start to finish.
Send us a message
Just use the form on this page.
Call us directly:
Location
712 Winchester Ave., Ashland, KY 41101