Your "go-to" for all
your mobility needs
Choosing the proper vehicle lift is not a one-size-fits-all process. The wrong lift can not only be a safety hazard but can cause damage to your vehicle. Tri-State Mobility has partnered with Harmar to provide auto lifts that will safely secure and transport a powerchair or scooter. Our comprehensive range of styles, features, and capabilities ensure that your will enjoy the ideal solution for your mobility device, vehicle and lifestyle.
An outside lift is attached to the vehicle by means of a hitch and consists of an actuator and platform which secures and carries the mobility device on the back of the vehicle.
Function: Outside lifts include a platform that loads, secures, and transports a mobility device outside the vehicle.
Benefits: Outside lifts do not waste cargo space inside the vehicle. One switch automatically lifts and secures the mobility device.
Models: Harmar outside lifts fit Class I, II, or III hitches to carry scooters and powerchairs. They range from our light-weight profile series that fits compact cars to heavy-duty models with up to 400 pounds capacity for extra-large mobility devices.
Outside Profile Lifts are sleek, contemporary designs that blend into the vehicle's styling. They are compact but powerful, to carry many powerchairs and scooters securely providing better visibility out the rearview mirror.
Swing-Away option allows an unoccupied outside lift to be easily pivoted away from the vehicle to gain clear access to the trunk, lift gate or tailgate. Always verify vehicle compatibility with a dealer.
Manual Lifts are a simple design that make it compatible with the most scooters and power chairs – with no chair or scooter modifications needed. The folding ramp makes loading and unloading a simple matter. Its low weight and high lifting capacity make it ideal for those with specialty scooters or chairs.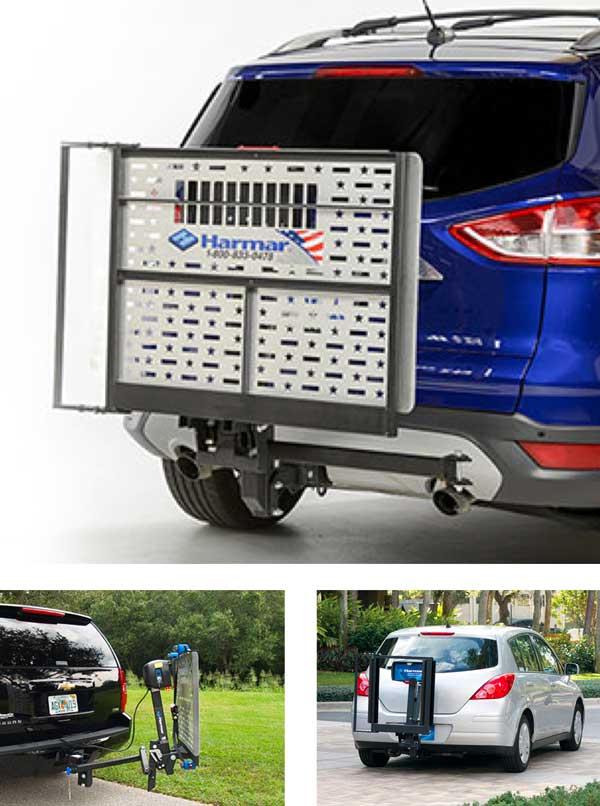 Hoists and inside lifts are mounted in the vehicle's cargo area with a hoist mechanism that swings outside the vehicle to load and lift the mobility device into the vehicle.
Function: Inside lifts position a mobility device into a cargo space to store and transport it within the vehicle.
Benefits: Inside lifts fit most vehicles with cargo areas, including mini – vans, vans, SUVs or trucks. They handle weights up to 400 lbs.
Models: Economy to premium models offer a choice of automation and power assistance such as power lifting, extension, and rotation.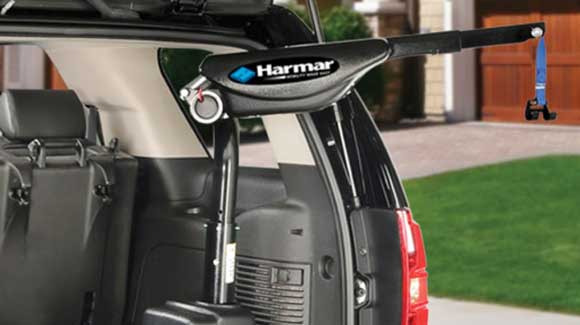 Hybrid Lifts are mounted in the vehicle's cargo area but are designed to move out and down so that the mobility device is loaded onto the platform on the ground.
Function: Hybrid lifts combine a drive-on platform for convenience with the ability to automatically store the power chair or scooter inside the vehicle.
Benefits: Hybrid lifts fit into mini-vans, SUVs, full-size vans and some cross-overs with no modifications to the mobility device needed.
Models: Hybrid lifts range from the industry's most compact to heavy-duty models with lifting capacities up to 400 lbs.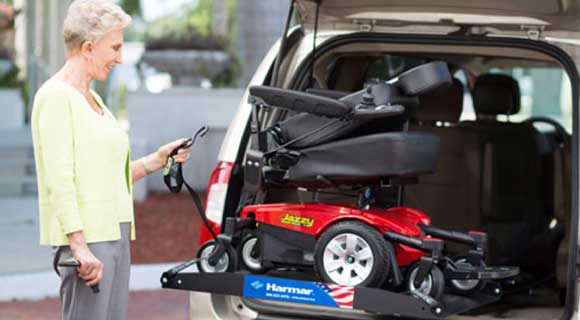 The first and only one of its kind, the revolutionary AL300RV is designed specifically for RVs. This heavily reinforced lift is engineered to withstand the rigors of RV travel and the HD hitch adapter will fit virtually any RV. This lift will accommodate power chairs and scooters and, it is manufactured in the USA.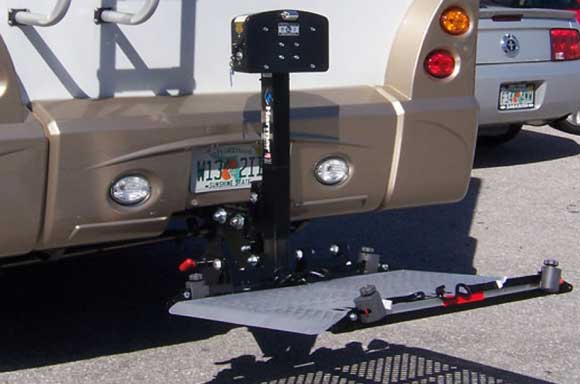 Interested in a product?
We'd love to have a conversation with you. Our contact information is below!
Tri-State Mobility

We look forward to hearing from you! Please feel free to reach us by any means made available in this section.
Contact us directly
ASHLAND OFFICE:
712 Winchester Ave., Ashland, KY
Send us a message
Just use the form on this page.