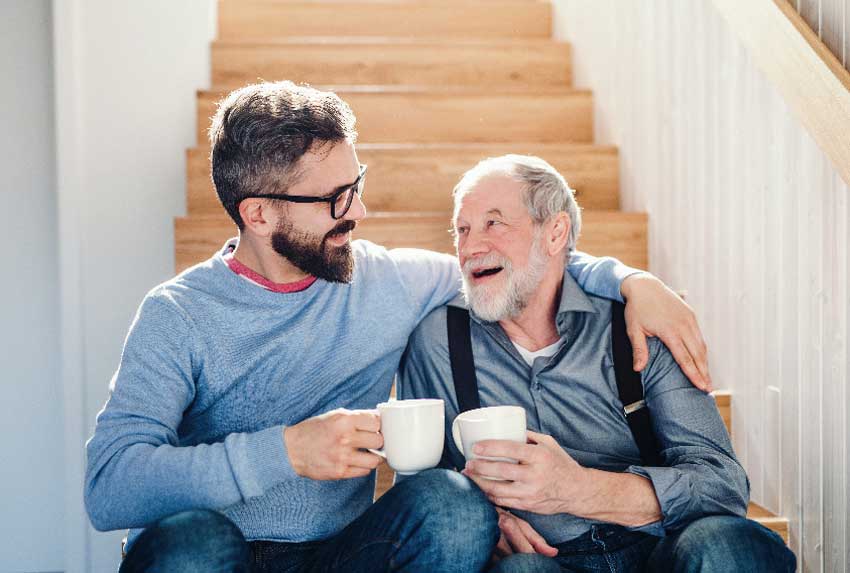 Stairs can be a real issue when it comes to mobility and aging in place — here's what you can do
The goal for many who are aging is to stay in their home. One caveat to this is staying in one's home, in many if not most cases, means figuring out how to navigate a house built or designed for people with better mobility than the ones fighting to stay home.
Stairs are one such complication, which don't seem like a complication when most people move into their forever homes but can quickly and easily become so.
They are also common, as virtually all multi-story houses feature stairs in some location. So figuring out how to live with them is paramount to remaining in a home long-term.
Making off-the-cuff trips up and down the stairs can become at best impractical or at worst impossible for some who are aging or have mobility challenges.
However, moving everything to one floor of a multi-level home or limiting the number of daily trips from one story to another essentially defeats the purpose of staying in the home.
Assisted living or home help are also options, but in some cases would also take away from the sense of independence that causes many people who are aging and/or have mobility problems to so deeply desire to stay in their home.
Stay-in-your-home solution
Installing a stairlift is the best option in many cases to allow continued navigability of the home for those who cannot easily move up and down stairs. They dramatically decrease the risks of falling from slips or trips, and can increase one's independence by allowing a person to go from one floor of their home to another without relying on someone else to help them do so.
Tri-State Mobility has an extensive line of stairlifts to fit both what is best for one's specific needs and the specifications of their home and/or staircase.
We would be happy to direct you to the equipment that would best meet your situation.
Beyond stairlifts, other tips to make stairs safer include installing or maintaining sturdy handrails, moving slowly and carefully, and removing clutter from their stairs.