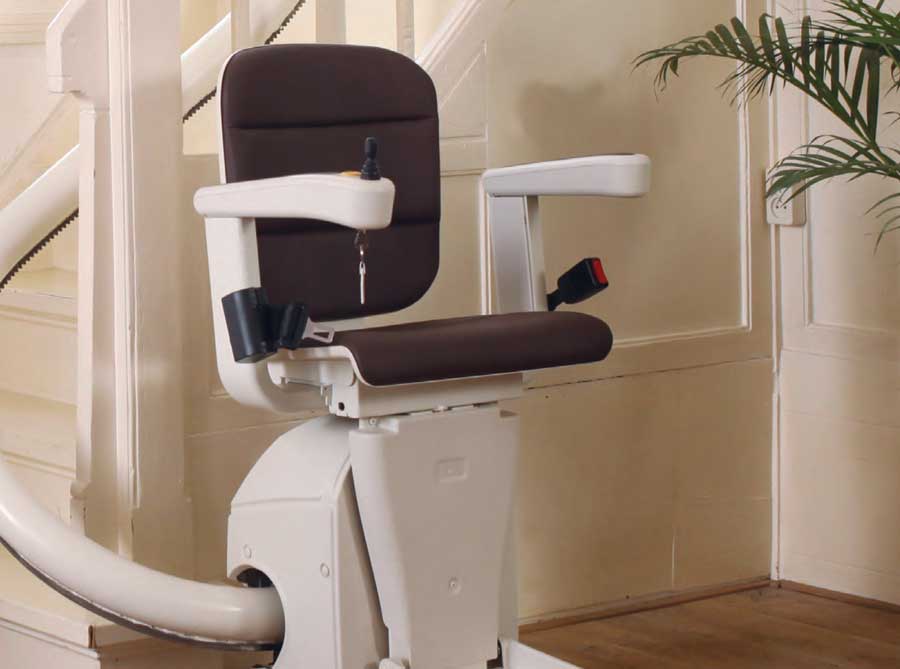 Will a stairlift work in your home?
Mobility solutions are all about fostering independence. What better option than one that makes sure you can still utilize and enjoy every part of your home?
Stairlifts make it safe and easy for those with limited mobility to access every floor of their house. This helps remove a barrier to allow people to remain in their homes as long as they'd like.
Here is a checklist of some criteria your home should meet in order to accommodate a stairlift:
A convenient power source
Stairlifts are battery-powered and need to charge. Thus, you should have a power outlet near the staircase. It doesn't matter whether it's at the top of the bottom of the stairs, but it's recommended the outlet be within 20 feet or so of the staircase. If you don't already have a power outlet located there, that isn't in itself a dealbreaker — an electrician can add one closer to the stairs.
Enough width to operate
This could vary depending on the model of stairlift you want and what type of staircase is in your house. All stairlifts can operate without issue on a 36-inch-wide staircase, which is considered standard. Some models work fine on a 28-inch-wide staircase.
Curves/corners
Does your staircase have curves or corners? No problem. Tri-State Mobility's line of products includes the Handicare 2000 Curved Stairlift and the Handicare Freecurve Stairlift for just such designs. Your staircase should be around 30 inches wide to make this work well.
Enough head clearance
This is as simple as it sounds — is your staircase constructed in a way that keeps you from hitting your head ascending or descending the steps? This isn't typically an issue in modern homes, but is worth verifying before getting a stairlift of your own. This basically comes down to, again, whether or not you currently bump your head on the ceiling on the stairs — in which case we can work with you to take measurements to see if a stairlift will work. If you currently have no trouble getting up and down the stairs from a headroom perspective, this probably won't be an issue with a stairlift.
Sufficient room to get the stairlift started
Your stairlift will need some space at the bottom and the top of the stairs to ensure its user can get on and off it safely. Again, this is somewhat dependent on each individual staircase, but you should probably have around 2 to 2.5 feet of space beyond the bottom step. This is something we can work around if that space isn't available, with certain types of tracks adjustable to meet your needs — a hinge track, which can flip out of the way; a slide track, which glides along with the stairlift up and down the stairs; or a curved stairlift, which could park the chair far enough away from the staircase for it to still be accessible to everyone.
Whatever your staircase situation, and whatever your desires in regard to a specific stairlift, Tri-State Mobility can help!