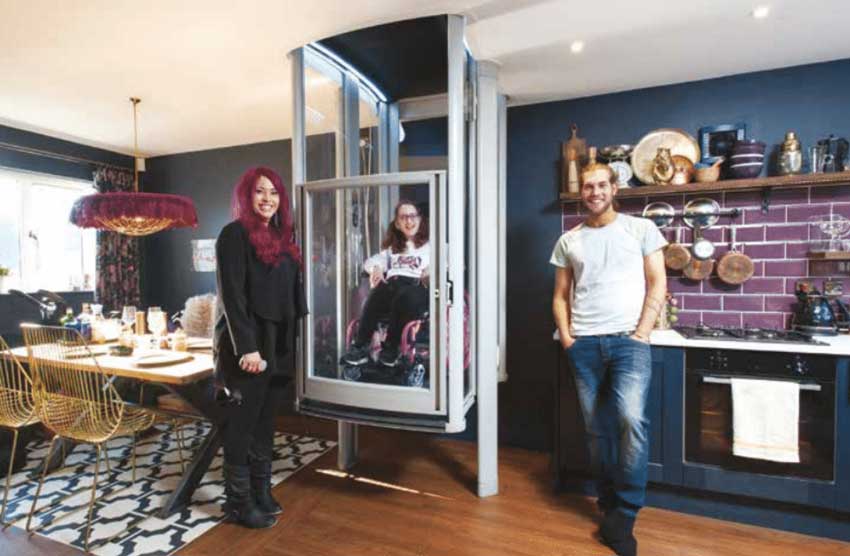 Tri-State Mobility's new product — elevator/homelift systems
A common thread on this blog is how Tri-State Mobility's products and service can make life better for you or your loved one by increasing independence. We do that primarily by making it easier to get around, both in the home and in the wider world.
We are continuing our tradition as a local leader in that field by introducing a new line of home elevators, the Stiltz HomeLift.
The Stiltz HomeLift line make it more possible to navigate a multi-floor house without having to renovate, much less having to move out of the home you've built — figuratively or perhaps literally — for the sake of mobility.
These products focus on safety first and foremost and feature versatility and general usefulness — not to mention that they're quiet.
Stiltz HomeLifts contain doors, use backup batteries in the event of power outages, sensors stop the lift if something is obstructing it, and they come with a phone in case of emergency.
These lifts can be fitted nearly anywhere — through the floor, in a stairwell or toward a landing, with or without supporting walls. And Stiltz produces five different models — the DuoAlta, TrioAlta, The Classic, The Vista and The Thru-Car — with distinct features and sizes to accommodate anywhere from one to three people, or pets, or whatever other equipment or belongings you might want to transport between stories.
Stiltz HomeLifts are even suitable and safe for wheelchair users, as well as the wheelchair itself. We have models tailored to function and to luxury; for families and for those who live alone.
Operating costs will stay low, with minimal electricity needed from a regular outlet. And installation is fast and simple and can take as little as a day, which will be followed by guidance from Tri-State Mobility — an authorized Stiltz dealer — to get you up and running.