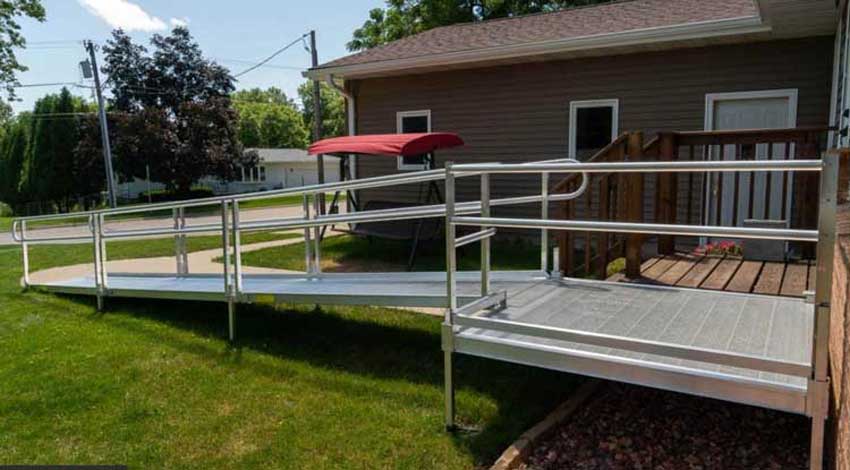 Ramps and ease of transitioning in and out of home can add to quality of life
Mobility aids and solutions are all about independence and higher quality of life. Ramps can literally provide the freedom to easily get in and out of your home, or the home of a loved one, to maintain that independence to a high degree.
Ramps can help those who use wheelchairs, scooters or walkers, or those who still walk but could use the break from the potential difficulty of navigating stairs, which can be dangerous or simply hard.
Ramps can also make it easier to get in and out of a vehicle or more quickly leave a home or structure in the event of an emergency. They can be installed for permanent use or on hand temporarily.
A series of factors can help determine what type of ramp is safest or best suited for you, your equipment and your home. The slope needed, what mobility device is in use and the conditions of the spots where the ramp begins and ends are all in play.
Ramps range from aluminum modular and custom wooden to portable ramps that go wherever you go. These include single-fold (suitcase) and multi-fold options.
And threshold ramps, mats and plates make navigating doorways simpler.
One additional benefit to greater mobility through ramps: it eases fatigue on caregivers.
Upon consultation, Tri-State Mobility will design or recommend a ramp to match your needs and budget. Learn more about our ramps and related services here.