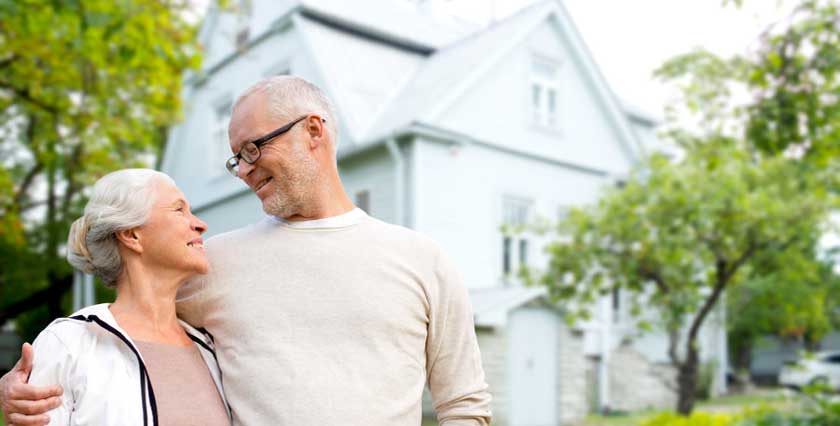 5 common mobility modifications for seniors who want to stay in their home
Most seniors want to remain in their own home as they age, and home modifications may be needed to allow this to be done in a practical, safe and comfortable way. But how do you know what is needed and how do you go about getting it done?
While it may seem intimidating to work through the processes, it doesn't have to be. An industry expert and leader like Tri-State Mobility can help you navigate the moving parts. We're here to start a conversation with you and guide you in making these important decisions for yourself or your loved ones.
Accessibility in the home is about many things: practical maneuverability, independence, continuing ease of day-to-day routines and tasks, and of course safety. Below we offer a look at some popular home modifications for seniors who want to stay in their home:
Roll-in showers
Roll-in showers are designed with a barrier-free (curbless) entrance. They are wheelchair and shower chair accessible. The shower floor is at the same level (or a slight rise) with the bathroom floor, allowing for easier entry for those who use the shower.
These showers are versatile and can be installed in one piece or multiple pieces. They are also ADA compliant when equipped with appropriate accessories. Our team at Tri-State Mobility will install grab bars at the locations and levels specific to you, not at predetermined locations.
Since most falls occur when exiting the tub or shower, additional grab bars can be installed outside the shower for added safety.
Walk-in tubs
Walk-in tubs offer great therapeutic value and enhanced safety in the home. They are also self-sealing. As the water pressure pushes on the door it further seals it to prevent leaks (the doors and door seals are covered by a limited lifetime warranty under normal use and conditions).
Walk-in tubs have options for inward or outward swinging doors, and wheelchair accessibility is also an option. The wheelchair accessible tub's seat height will align with most wheelchairs for ease of transfer directly onto the tub seat.
Walk-in tubs have extra health benefits as well, including:
Chromatherapy or use of color has been used in the diagnosis and treatment of illness for centuries. Individual wavelengths of light have different healing properties and can also help with better breathing and heart rate.
Air massage jets are placed strategically in the tub, allowing variable-speed pressure. This massage therapy is perfect for more sensitive joints and muscles.
Infusion Microbubble Therapy is the process of infusing pressurized water into micro-sized, oxygen-rich bubbles. These bubbles help relax the body and relieve tension.
Stairlifts
Climbing stairs can become a difficult routine for some seniors. A great solutions is a customized stairlift system.
These systems can be designed for a single, continuous flight of stairs running in a straight line without any landings, turns or bends; or for curved staircases that may have sharp bends.
Take a look at our options and product line for stairlift solutions here.
Ramps
Installing a module ramp or custom wood ramp can provide a safe and independent lifestyle when entering or leaving the home. Ramping can also assist in easier transfers to and from a vehicle or in a quicker exit in case of an emergency.
Suitcase ramps can be used on the go. A Suitcase ramp can be used to load your mobility equipment into a vehicle or as a means of accessibility when on vacation or visiting friends or family. With different styles and lengths to choose from, we can help you find one that is perfect for your needs.
Vertical (porch) lifts
These lifts are strong, durable, reliable and used most commonly for difficult entrances like tight pathways and high porches that may not offer enough space for a ramp.
Vertical lifts can also offer a safe alternative to ramps that may not be sloped accurately for the use of a particular mobility device; or for individuals who do not have the stamina to travel up and down a longer ramp.
These lifts can be customized for indoor or outdoor use; and portable lifts are available also.
In summary
Ultimately, home modifications can aid in a senior's independence and help in a longer, happier and more fulfilling lifestyle. At Tri-State Mobility, we'll guide you through the process from start to finish and are happy to take the time to find the right solutions for you. Contact us today to get started!